26 October, 2020
Views 859
Government Of Sindh Revokes 20% Fee Reduction In Schools
Sindh Government has announced that schools will no longer provide 20% discount in fees. According to the Sindh Emergency Relief Act, the Sindh Government had made it necessary for all schools to provide a 20% discount in school fee. The concession order was issued earlier this year on April 7, 2020. The discount was at first announced for only three months, but later on it was extended for another three months to help the parents in the COVID-19 situation. However, as things get back slowly to normal conditions in Pakistan, the Government has taken back its decision of 20% fee waiver.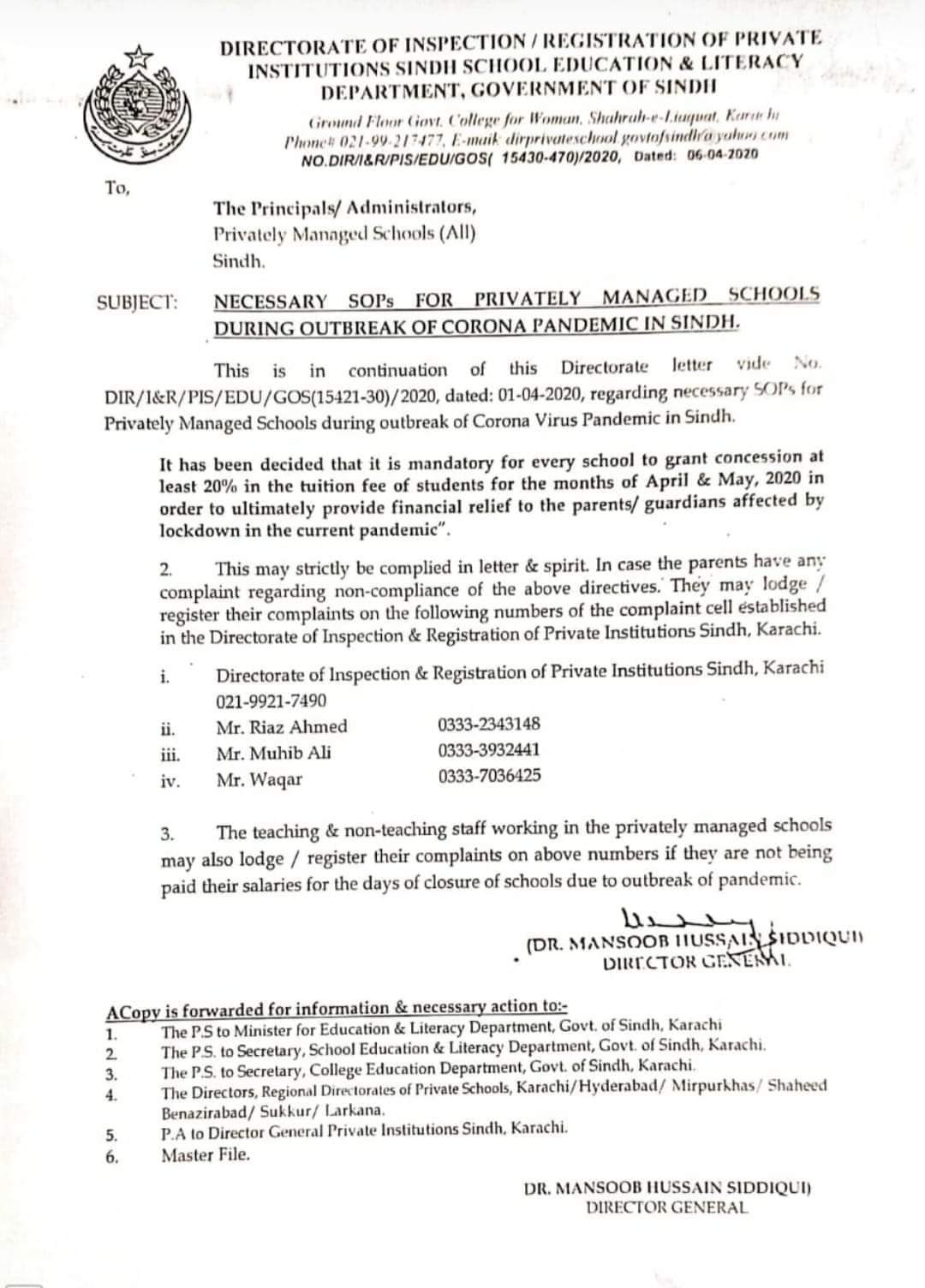 What Education Minister Says?
According to the Education Minister of Sindh Saeed Ghani, the discount in fee was only to help the parents amidst the COVID-19 sage. But as the condition is getting better economically in Pakistan after ending the country-wide lockdown, parents now will have to pay the complete fees once again. The minister also noted that some school administrators are looking to charge the fee that was discounted in the Lockdown times. He warned that strict action will be taken against those schools who are charging extra fee to compensate their losses. Note that many schools were closed in the time of countrywide lockdown by the Honorable courts for not following the government orders.
Pay Complete Fees
Now that the Government has abolished the 20% fee waiver policy, parents once again will have to pay the complete fees. Private schools will charge whole fees from the month of October 2020. The notification of Sindh cabinet has notified all schools about this decision. Parents all over Pakistan usually complain about the high fees of private schools. The school administrators on the other hand want to raise the fees to adjust their expenses. This new policy of Government to end the fee discount in Sindh schools will prove to be a good news for School owners. But parents are certainly not happy with the decision. Keeping the financial situation and loss of jobs after the COVID-19, it is expected that parents will protest against the decision of the government.