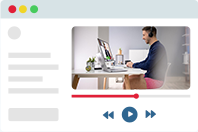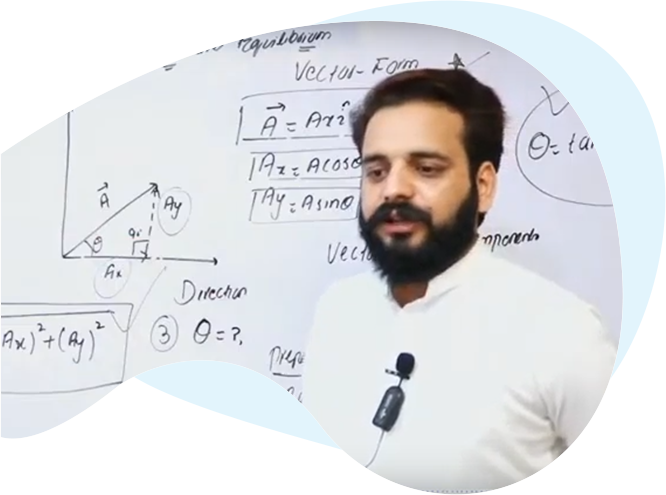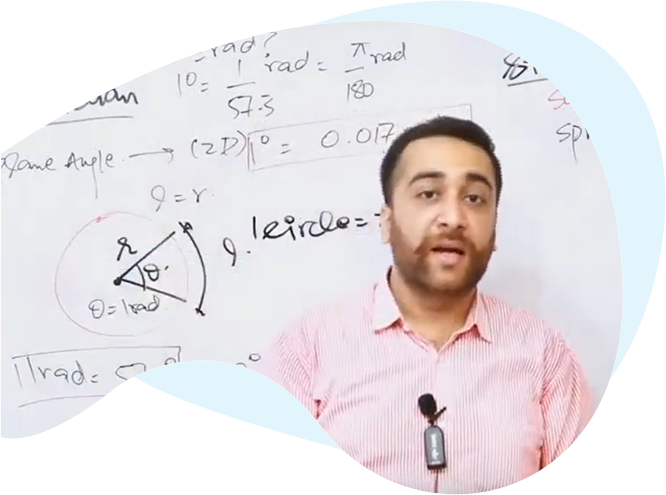 Whats is campus.pk
Campus.pk is the new face of learning. This is a study system that really helps you get better at your studies, achieve better grades and make new friends. You have to log in to see the real magic of this new way learning.
The website is for the students. If you are 9th Class students, then we guarantee that you have not seen anythhing like it before. You have to see it for yourlsef.
A lot of things happen daily on campus.pk
9th Class
Math
9th Class Mathematics Live Lecture 37, Ch no 2, Exercise 2.5, Question 4 & 5
10th Class
Chemistry
10th Class Chemistry Live Lecture 17, Ch no 2, Indicator
MDCAT Class
English
MDCAT English Live Lecture 11, Noun errors
9th Class
English
9th Class English Live Lecture 2, Lesson no 5, Deffodils
MDCAT Class
Physics
MDCAT Physics Live Lecture 1, Unit no 14, electromagnetism
Coming soon...
10th Class
English
10th English Live Lecture 2, Lesson no 5, The Rain
10th Class
Biology
10th Class Biology Live Lecture 23, Ch no 11, Division of Nervous System
9th Class
Chemistry
9th Class Chemistry Live Lecture 39, Ch no 1, Discovery of proton
9th Class
Physics
9th Class Physics Live Lecture 12, Ch no 3, Numerical no 2.2 to 2.6
9th Class
Biology
9th Class Biology Live Lecture 32, Ch no 3, Two kingdom Classification
10th Class
Physics
10th Class Physics Live Lecture 8, Ch no 13, Total internal reflection of light
10th Class
Math
10th Class Mathematics Live Lecture 15, Ch no 2, Exercise 2.5, Question no 4,5
MDCAT NUMS Class
Chemistry
MDCAT NUMS Chemistry Live Lecture 1, Ch no 6, Electrochmistry: Electrolysis+ applications and balancing of redox reaction by ion electron method
Coming soon...
MDCAT NUMS Class
Physics
MDCAT NUMS Physics Live Lecture 3, Ch no 12, electrostatics
11th Class
Physics
11th Class KPK Board Physics Live Lecture 16, Chapter no 1, dimensions
11th Class
English
11th Class KPK Board English Live Lecture 7, Lesson no 1, Responsibilities of youth (Exercise)
11th Class
Chemistry
11th Class KPK Board Chemistry Live Lecture 16, Chapter no 1, percentage of element in compound + example
11th Class
Biology
11th Class KPK Board Biology Live Lecture 16, Chapter no 1, Plastids
12th Class
Physics
12th Class KPK Board Physics Live Lecture 17, Chapter no 11, Capacitor
12th Class
Biology
12th Class KPK Board Biology Live Lecture 5, Chapter no 15, Disorders of Urinary system
12th Class
English
12th Class KPK Board English Live Lecture 2, Ch no 1, The Farewell sermon
12th Class
Chemistry
12th Class KPK Board Chemistry Live Lecture 16, Chapter no 1, Homologous series + detection of elements
11th Class
Math
11th Class Math Live Lecture 1, Ch no 12, Introduction
11th Class
Biology
11th Class Biology Live Lecture 21, Ch no 2, Types of RNA
11th Class
English
11th Class English Live Lecture 2, Lesson no 6, The Reward
11th Class
Chemistry
11th Class Chemistry Live Lecture 15, Ch no 1, Crystallization
11th Class
Physics
11th Class Physics Live Lecture 1, Ch no 3, Introduction
12th Class
Physics
12th Class Physics Live Lecture 8, Ch no 13, Resistance and Resistivity
12th Class
English
12th English Live Lecture 2 Lesson no 6, The man who was in hospital
11th Class
Math
11th Class Live Federal Board Math Live Lecture 1, Ch no 12, Introduction
11th Class
Physics
11th Class Live Federal Board Physics Live Lecture 16, Chapter no 1, dimension
11th Class
Computer Science
11th Class Computer Science Live Lecture 12, Ch no 2, TCP / IP
11th Class
English
11th Class Live Federal Board English Live Lecture 7, Lesson no 1, Responsibilities of youth (Exercise)
11th Class
Chemistry
11th Class Live Federal Board Chemistry Live Lecture 16, Chapter no 1, percentage of element in compound + example
11th Class
Biology
11th Class Federal Board Biology Live Lecture 15, Chapter no 1, Plastids
12th Class
Computer Science
12th Class Computer Science Live Lecture 12, Ch no 10, Program of get Ch & get che
12th Class
Biology
12th Class Biology Live Lecture 17, Ch 16, Repair of Broken bone
12th Class
Math
12th Class Math Live Lecture 10, Chapter no 7, Exercise 7.1, Question no 1 to 4
12th Class
Chemistry
12th Class Chemistry Live Lecture 7, Ch no 8, Physical properties of alkane
LAT Class
English
LAT Live Class English Lecture 3, personal statement
LAT Class
Urdu
LAT Live Class Urdu Lecture 22, Grammar
12th Class
Physics
12th Class Federal Board Physics Live Lecture 17, Chapter no 11, Capacitor
12th Class
Math
12th Class Federal Board Math Live Lecture 10, Chapter no 7, Exercise 7.1, Question no 1 to 4
12th Class
Biology
12th Class Federal Board Biology Live Lecture 5, Chapter no 15, Disorders of Urinary system
12th Class
English
12th Class Federal Board English Live Lecture 2, Ch no 1, The Farewell sermon
12th Class
Chemistry
12th Class Federal Board Chemistry Live Lecture 16, Chapter no 1, Homologous series + detection of elements
MDCAT Class
Biology
MDCAT Biology Live Lecture 8, Ch no 14, Reproduction
Watch
MDCAT NUMS Class
Biology
MDCAT NUMS Biology Live Lecture 1, Ch no 9, Structure of Heart
Watch
MDCAT NUMS Class
English
MDCAT NUMS English Live Lecture 7, Revision
Watch
MDCAT Class
Chemistry
MDCAT Chemistry Live Lecture 7, Ch no 9, Boiling point and ionization energy
Watch
Previous
Next