27 October, 2020
Views 1304
HEC Clarifies That It Has No Plans To Close Universities
In the latest Press release by the Higher Education Commission of Pakistan, the department has clarified that it is not willing to close the universities. HEC, being the higher authority on all higher education institutions of Pakistan, has the authority to close down the universities. In the fear of the second wave of COVID-19, there is fake news being spread on social media that HEC will force all universities to be closed once again. But after this press release, it is clear that HEC and the Government of Pakistan are not willing to stop the process of imparting education.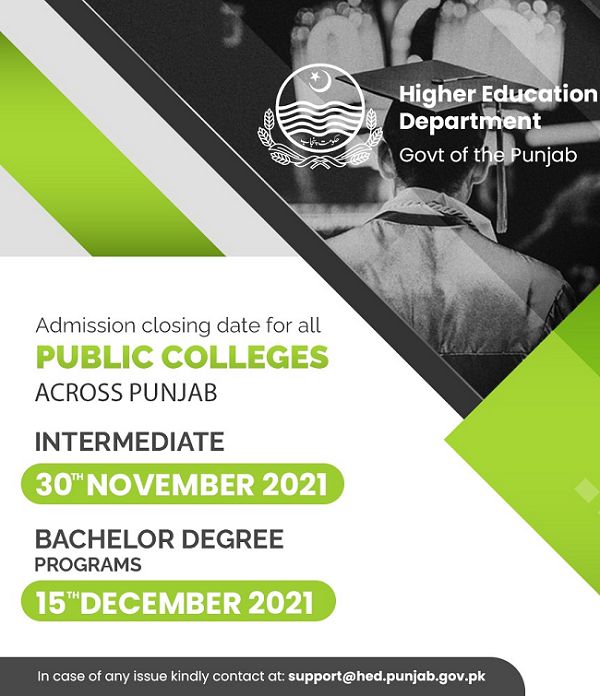 COVID-19 And Education in Pakistan
In Pakistan, all the educational institutes were closed in March to limit the spread of COVID-19. All the higher education institutions of Pakistan adopted the online education method and arranged classes via various digital platforms. Students earned their credit hours online and appeared in online exams to complete their semesters. The closing down of all on-campus educational activities in universities was a unique event in the history of Pakistan and the rest of the world. However, after the conditions got better and various countries all over the world started opening educational institutions, the Government of Pakistan also allowed the universities to start on-campus or hybrid educational activities.
Can HEC Close The Universities?
After universities of Pakistan were opened once again, the HEC provided complete guidelines to the institutions to cope with the condition of COVID-19. All universities have to make sure that the students who come on campus must follow the SOPs to stop the spread of the virus. HEC has clarified that it has no intention to force the institutions to stop their educational activities. However, the district governments all over Pakistan are in authority to close any educational institution if the virus spreads in it. Therefore, it is up to the students, parents, and educational institutions to make sure that COVID-19 SOPs are followed to limit the spread of the deadly virus. If the situation of the pandemic gets out of the hands, then HEC and the relevant bodies will close down the institutions once again.