20 October, 2020
Views 2178
PMC Makes Multiple Announcements Regarding MDCAT 2020
Pakistan Medical Council issues a sample paper for MDCAT 2020, MDCAT syllabus, and the admission policy for the Medical colleges of session 2020-21. Earlier the PMC announced that many important guidelines will be published soon regarding the MDCAT 2020 test. Now, PMC has announced what pattern will be followed in the entrance test, what syllabus is mandatory to follow for all the aspirants of the MDCAT, and what will be the criteria of admission. The MDCAT 2020 test will be taken on November 15, 2020. The fee for registration for the test is 1500 PKR. However, PMC hasn't opened the registration portal for MDCAT registration 2020.
Sample Paper For MDCAT 2020
According to the latest paper pattern of MDCAT test 2020, there will be a total of 200 MCQs in the test. Students will have to attempt this paper within 150 minutes. The great news for MDCAT candidates is that there will be no negative marking in the test. Every MCQ in the paper will carry 1 mark only. Students will have to attempt only one option among the four given choices. PMC has advised the students to fill the answer sheet only using a blue or black ballpoint pen.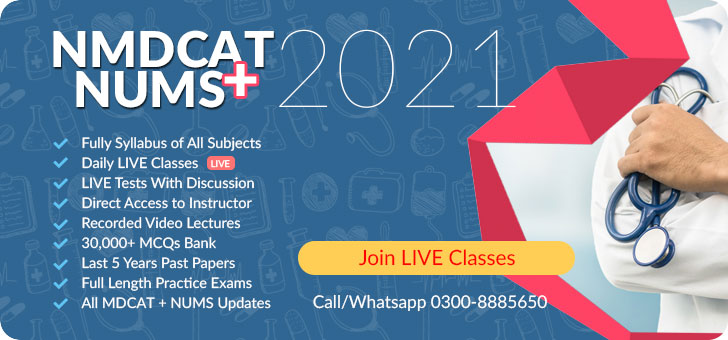 Syllabus Of MDCAT 2020
PMC has also announced the official syllabus for the MDCAT 2020 test. Keep in mind that this syllabus will be observed by all provinces of Pakistan. As PMC is holding a single test for admissions in government and private medical and dental colleges, no student from any part of the country will follow a different syllabus. Students will be asked 80 questions from biology, 60 questions from chemistry, 40 questions from physics, and 20 questions from English. PMC has also declared that 70% of the questions from the biology, physics, and chemistry section will be recall type and the remaining 30% questions will be understanding type.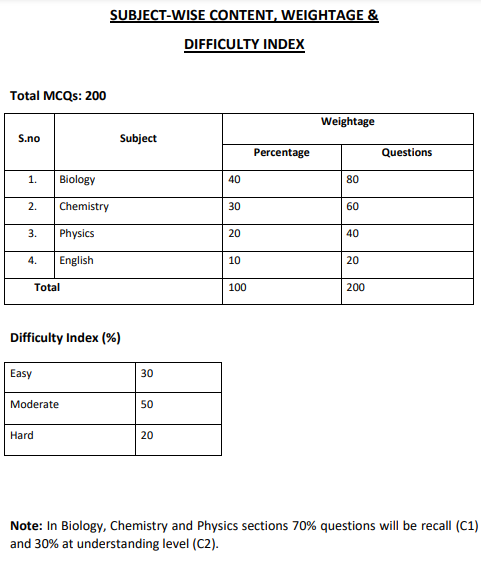 The New Online Admission System
PMC also told the students today that a new system of admission for colleges will be implemented this year. This system will focus on transparency and merit. PMC will also have the responsibility to commence the admissions in private medical and dental colleges for the year 2021 admissions.